The TOMS' Artist Series celebrates LA-based artists who illustrate the role that self-expression plays in supporting mental health. Each artist transformed a classic TOMS Alp by sharing a piece of their one-of-a-kind artwork that inspired a limited-edition print.
My partnership with TOMS Shoes has officially launched! I partnered with them for their Artist Series which celebrates LA-based artists who illustrate the role that self-expression plays in supporting mental health. I am grateful to TOMS shoes for supporting artists in Los Angeles. It helps artists like me feel visible and heard.
ILLUMINATE LA'S COLLECTIVE MEMORY INSTALLATION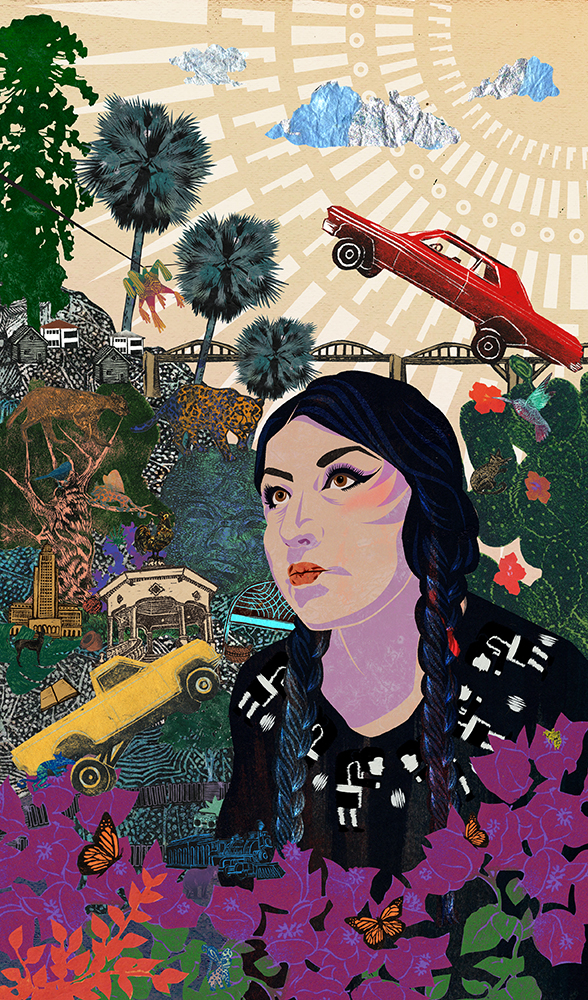 SATURDAY, FEBRUARY 25 – SATURDAY, MARCH 18, 2023

The Collective Memory Installation is a digital exhibition of artworks reflecting on the collective history of Los Angeles County, presented by the Los Angeles County Department of Arts and Culture in partnership with Grand Park powered by The Music Center. The installation features artworks by one hundred Los Angeles artists across a wide array of artistic mediums to share diverse community experiences and perspectives, highlight underrepresented histories, and celebrate the dynamic culture of our region.
The Collective Memory Installation will be on view at Grand Park, overlooking the fountain, Saturday, February 25 through Saturday, March 18. The artworks are presented by theme weekly, curated by cultural organizer Anuradha Vikram. Everyone is welcome to attend and observe this digital exhibition.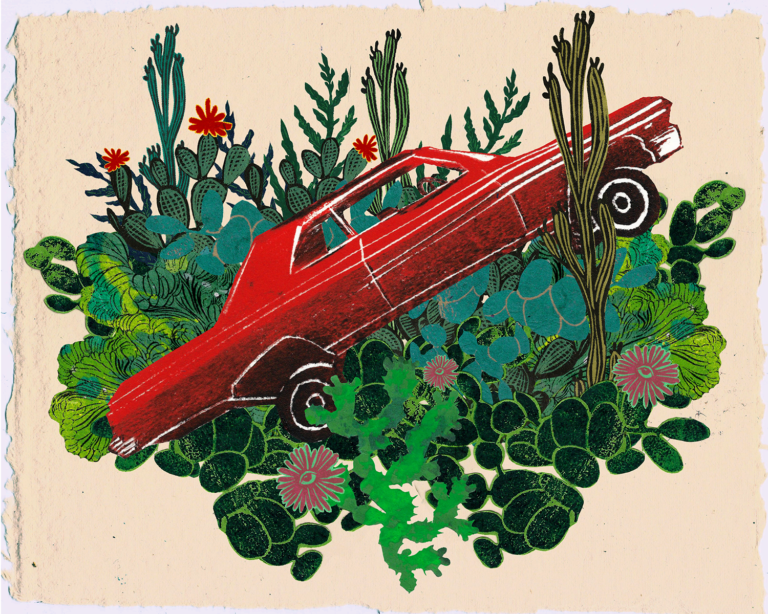 A series of prints that pay homage to my family's upholstery business and car culture. 
The elements in these works are hand-carved hand-printed block prints that are digitally composed. The series is printed on fine art paper using archival inks and are printed on demand. The sizes vary from 8 x 10" to 30 x 40" or larger.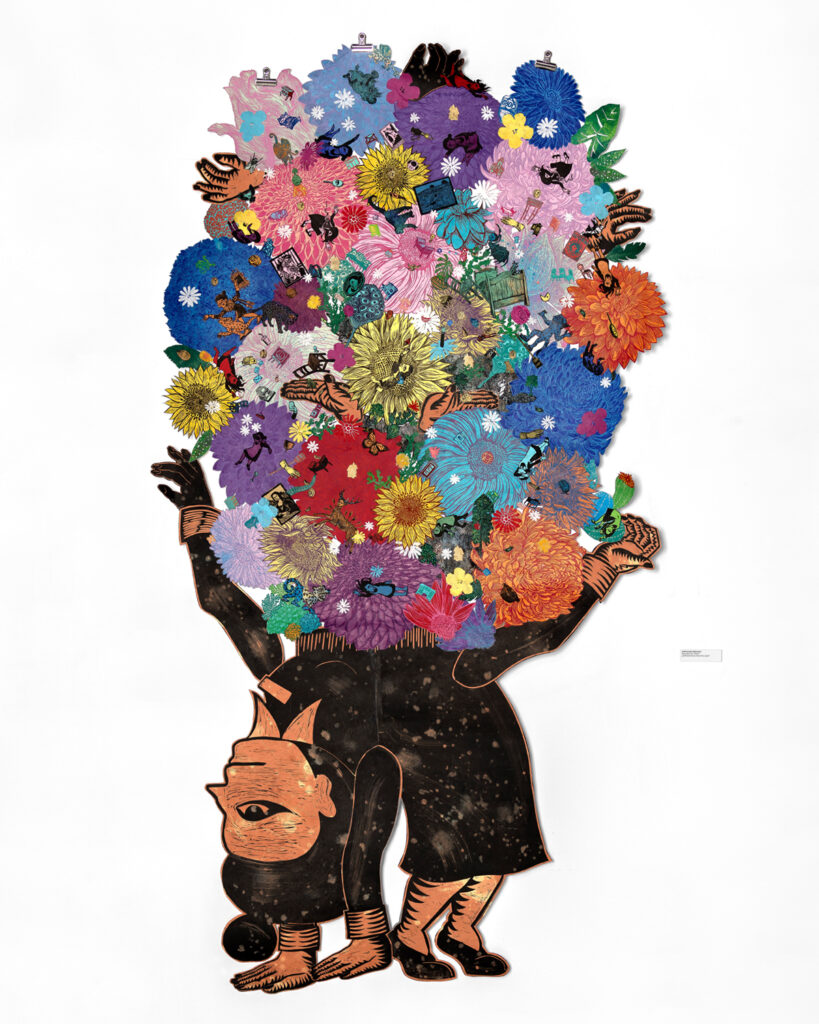 Now Art LA and Walmart are working together to bring more art to public spaces by including murals created by local artists in each store. Walmart's mural program celebrates communities across the country. The locations are selected by Walmart staff, and artists are prompted to include cultural references identified by the Walmart team. The images above are murals comprised of hand-printed block prints. The locations are in Porter Ranch, Los Angeles and National City, San Diego County. They hang directly above the Walmart greeting area. This program helps to share the work of local artists with new audiences and I am grateful for the support.
BRECKENRIDGE CREATIVE ARTS ARTIST RESIDENCY - BLOG POST
A blog post about my artist residency at Breck Create in Breckenridge, Colorado in October 2022. 
EAST LOS LUV - PUBLIC ART PROJECT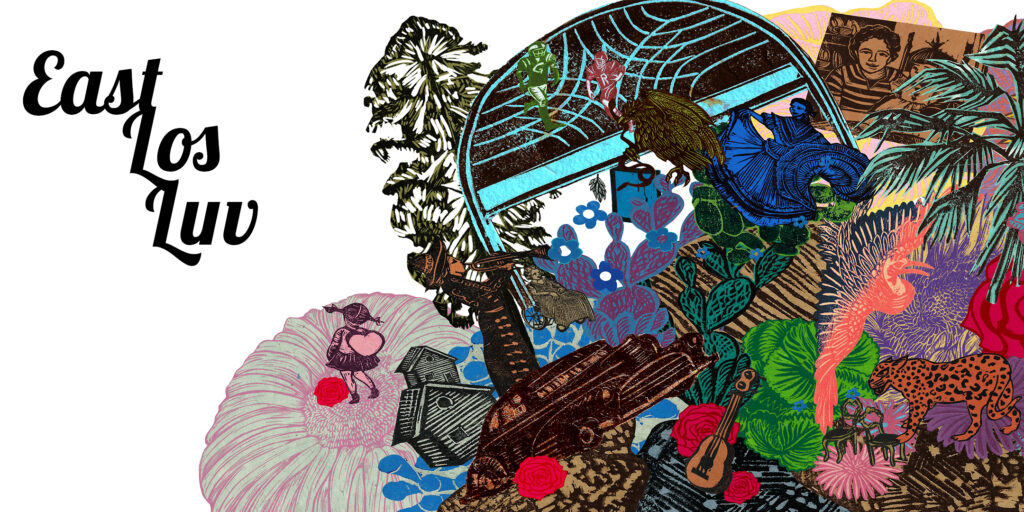 East Los Luv – A Public Art Project for the Love of East L.A.
A community-based collaborative mural and interactive public art project by Los Angeles artist Stephanie Mercado. Read about the project here.